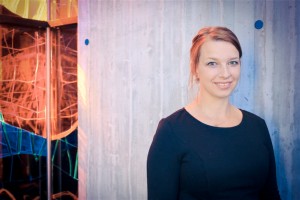 Vi er stolte av å meddele at første faglige del av Emmauskonferansen 2014 vil bli holdt av Linda Fisher-Høyrem, fra Ansgar Teologiske Høgskole.  I 2013 fullførte hun en PhD i filosofi ved Oxford Brookes Universitet i England, med avhandlingen "Cartesian and Non-Cartesian Approaches in Philosophy of Mind and Psychology". For øyeblikket bor hun i Kristiansand, med sin ektemann og venter sitt andre barn.
Med kompetanse innen en rekke områder som filosofiens og psykologiens konseptuelle rammeverk, metafysikk og historie, gleder vi oss til å høre henne snakke om det essensielle grunnlaget for tro. Før vi spør hvorfor noen tror, spør vi hva tro er. Før vi ser til forskningen, spør vi hvordan operasjonaliseringen av tro påvirker vitenskapelige funn. Til sist, men ikke minst, spør vi; hvilken innflytelse har fri vilje for tro?
Vi gleder oss til høsten!